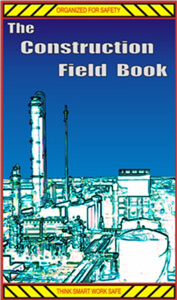 Construction Field Book
Our pocket-sized handbooks were designed for today's tradespeople, providing an easy-to-use reference that is at your fingertips. Never worry about your complicated calculations being inaccurate again. Make quick calculations and find the right dimensions and measurements in seconds.
"I don't have to rack my brain trying to remember complicated stuff like the safe working load for all kinds of different materials. This book makes my job easier so it's definitely come in handy."
Find Out More
Buy Now